The ship is bucking wildly. Much of our stuff is still lying on the floor in the cabin (I am sharing with two others) and will just have to remain there until after the storm. At dinner tonight, my chair slid to the right and so did I, until I landed on the lap of the diner next to me. It is quite a thrill to see the huge waves hit the dining room portholes as well as the portholes on the level above.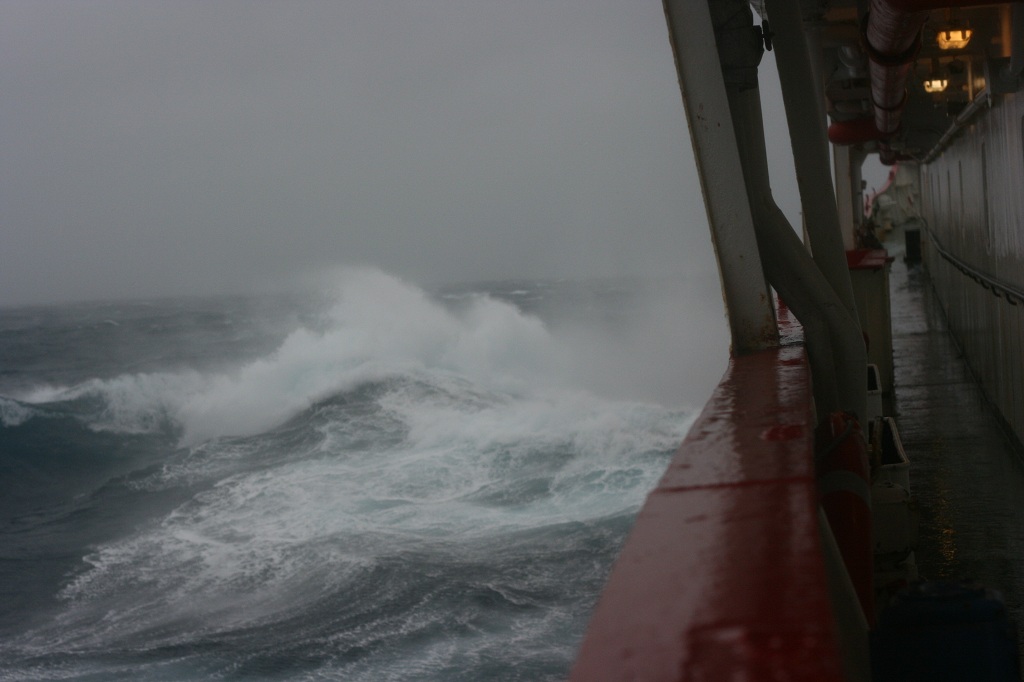 (Lurching into the swell, water, water, everywhere!)
I have just been to the poop deck, at the back of the ship, one level below the heli-deck. When the ship dips down, one looks straight into a 10-metre (30 feet) wall of almost black water. It is both terrifying and exciting at the same time. We shrieked when it looked as if the water was going to crash over the deck, smashing us in the process…Luckily, it didn't! According to an experienced sailor, the waves will indeed crash over the deck before the night is over. Suddenly it started to hail, but due to the strong wind, it came at us horizontally!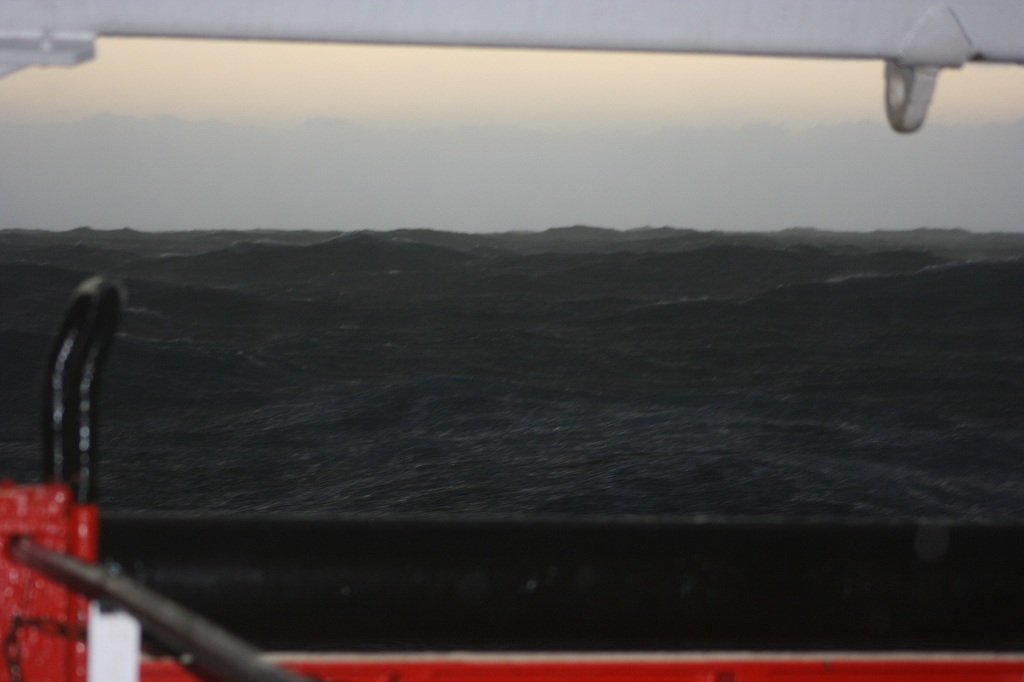 (A great big wall of black water rises ominously above the poop deck)
We have been forced a little off course to cope with the swell and to make life on the ship a bit more comfortable. That means the 'corkscrewing' motion is lessened, much, to my relief!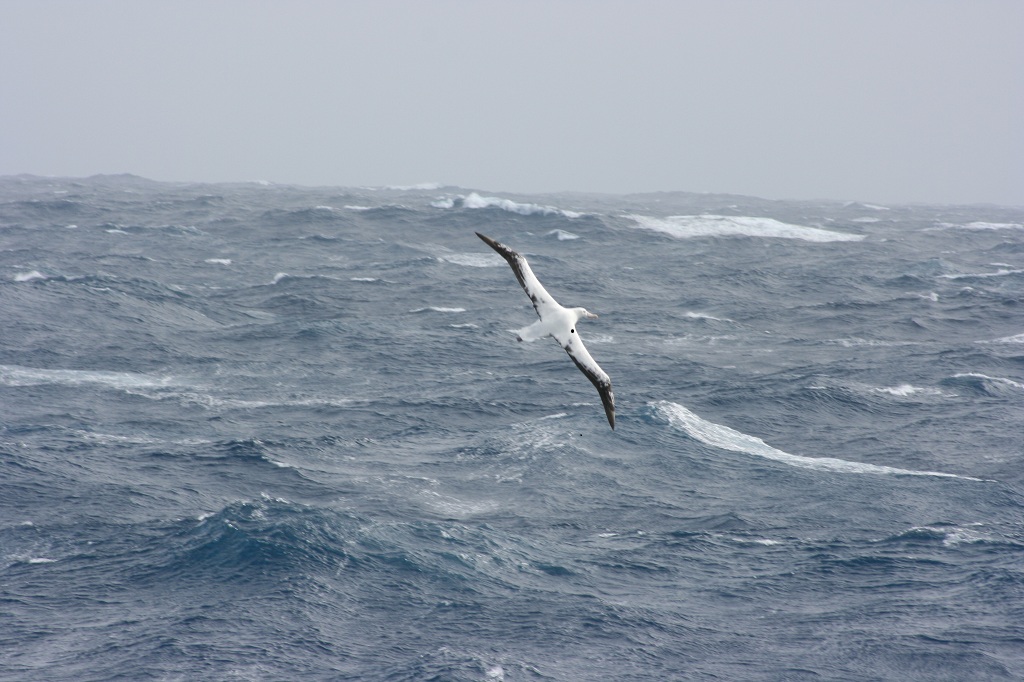 (An albatross, as grand as ever, not perturbed by the storm)