And so it was that last night, the day that we were supposed to arrive back in Cape Town, we turned around to leave Antarctica. It should take us 8 to 10 days to sail to Cape Town.
We had waited 14 days for the weather to clear so that we could fly the other passengers and some cargo on board. Weeks of cruising east-west-east-west in the open sea, going nowhere, took their toll on my emotions. I was beginning to feel as though I was never going to see my family again! The weather was often so bad that it was thoroughly unpleasant to go outside. My body clock got all muddled up and I ended up being tired when I should be alert and awake when I should be sleepy .
Despite my intense longing to be reunited with my family, yesterday was a tough day for me. I had looked forward to an unhurried, gentle exit from here, slowly making our way out through the pack ice. But it did not happen that way. One moment we were in the ice and the next it was like someone had cut a line and we were gone, out. Open water. At least there were still some icebergs floating around.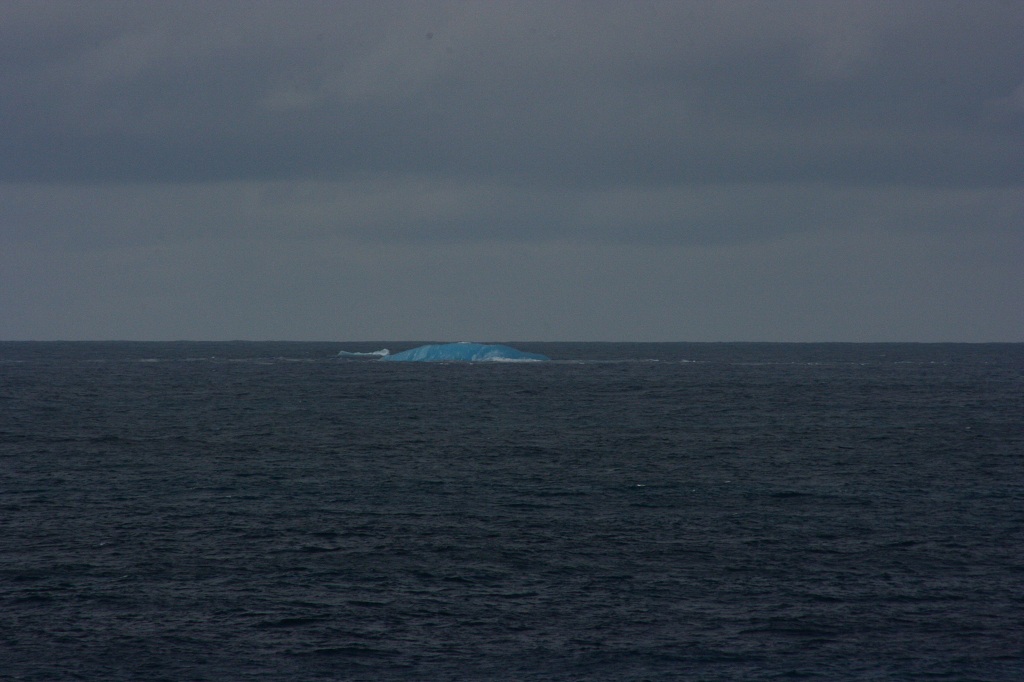 (The very weathered remains of a blue iceberg)
The night was dark and cold. It was the first pitch darkness I had seen in a while, as during the last 14 nights that we spent waiting beyond the pack ice, the nights were merely twilight. The Little Red Boat swayed heartily as she built up to about 11 knots - the fastest we had cruised in a while.
We have just been given the official estimated time of arrival: 3 March at 08h00. However, we were warned that there are often storms in the lower latitudes that can blow us off course for a day or two…
Although it is not really storming outside, the ship is rolling about. The ocean currents move from West to East and we are going North-ish, aiming straight for Cape Town, so the swell is hitting us from the side. Earlier, it snowed while the sun shone brightly above. Hey guys, 'min dae' (an Afrikaans expression for 'only a few days to go") !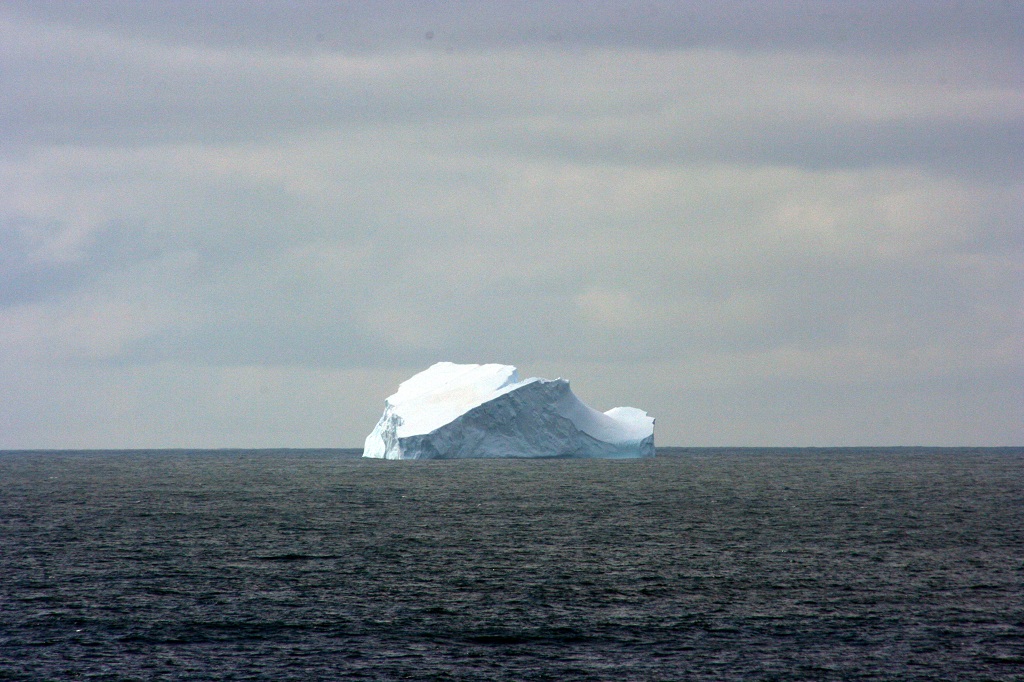 (Interesting shape, I wonder how far this one has travelled with the currents?)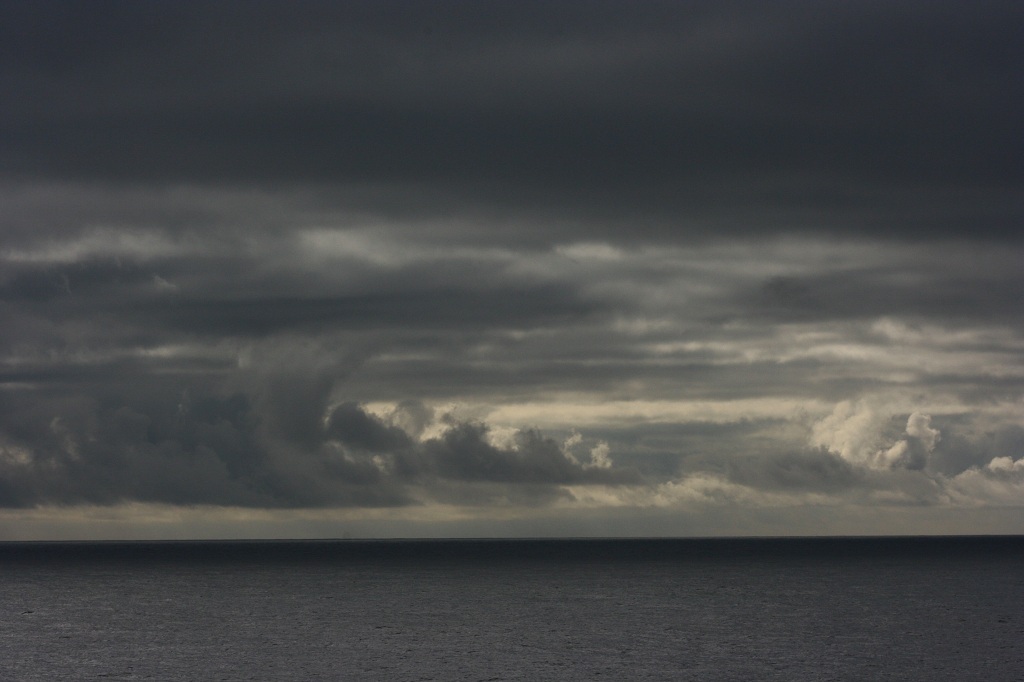 ("If I were a swift cloud to fly with thee…" (PB Shelley))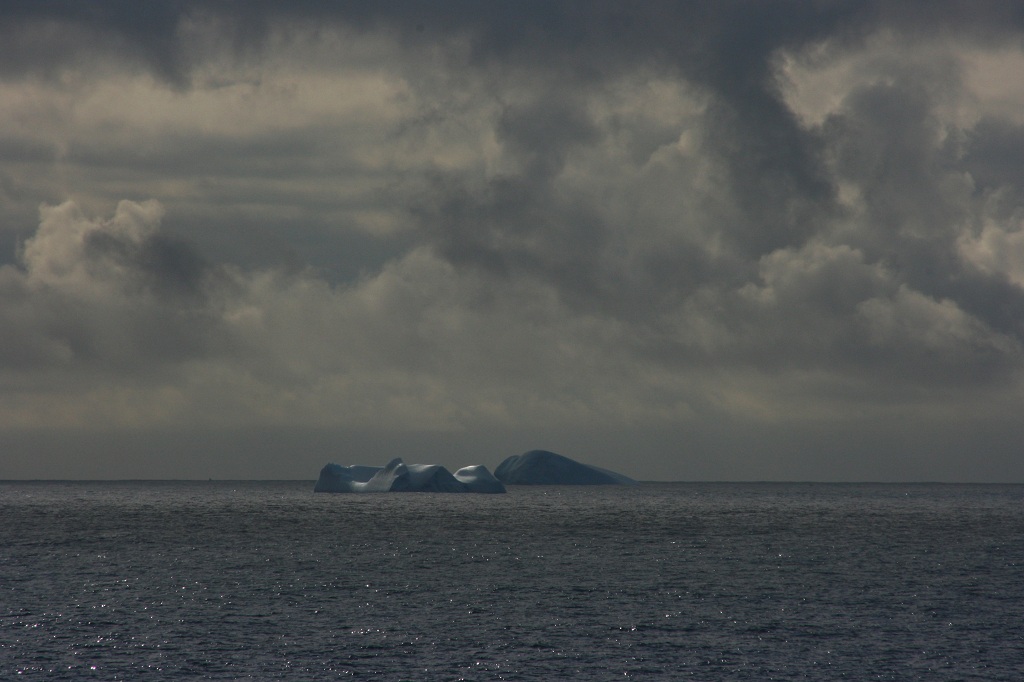 (I just love the clouds and the silver highlights on the ice berg and ocean)