Early this morning, the intensity of the storm increased severly. That was apparent to us all. Most of our stuff fell off the shelves and I almost fell out of bed. The chairs have been lying upside for two days already, and there really is no point in trying to keep them upright. Our speed has been reduced to about 4 knots, severely slowing down our progress. Hopefully, the storm will be over by tomorrow, but I hear that there is another on the way that we might just hit or just miss…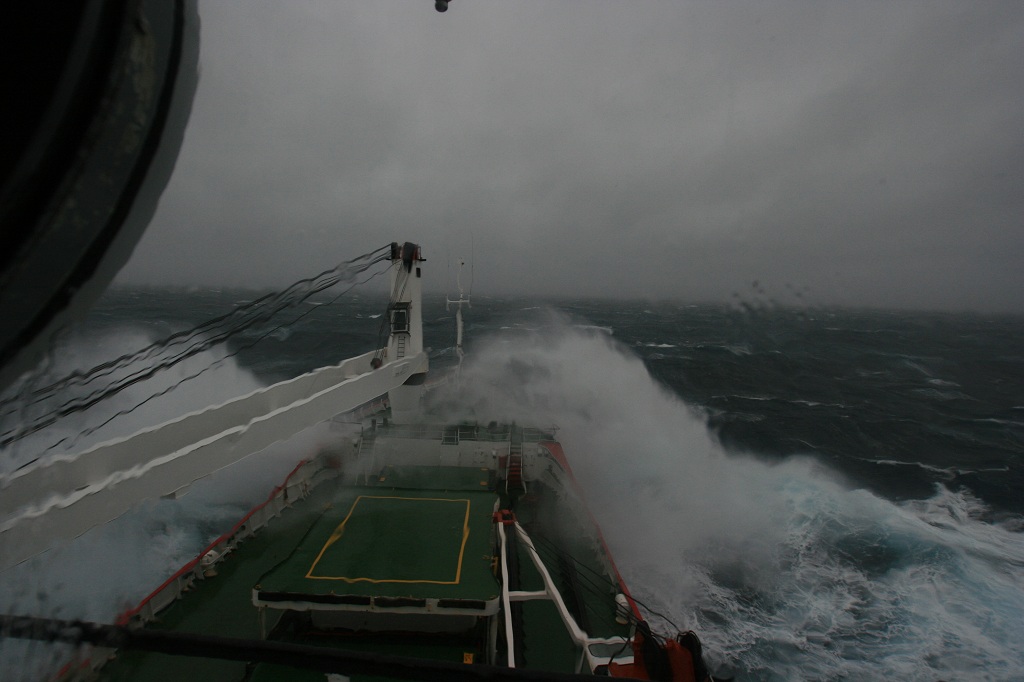 (Wild, but pretty exciting! The Little Red Boat is about 110m (330 feet) long – and is being tossed about by the ocean as if she were a cork in a bathtub)
It is really difficult to do anything when the ship is bucking around like this. Even staying awake is a challenge. I spoke to the doctor and asked why so many of us were feeling so tired. The response was that it is hard work for the brain to maintain the body's balance and its proper, upright position when everything around it is moving unpredictably, especially when one is indoors and unable to see the ocean and the horizon and thereby, anticipate the movement. Makes sense to me. Many passengers spend much of the day in their bunks, emerging only at mealtimes.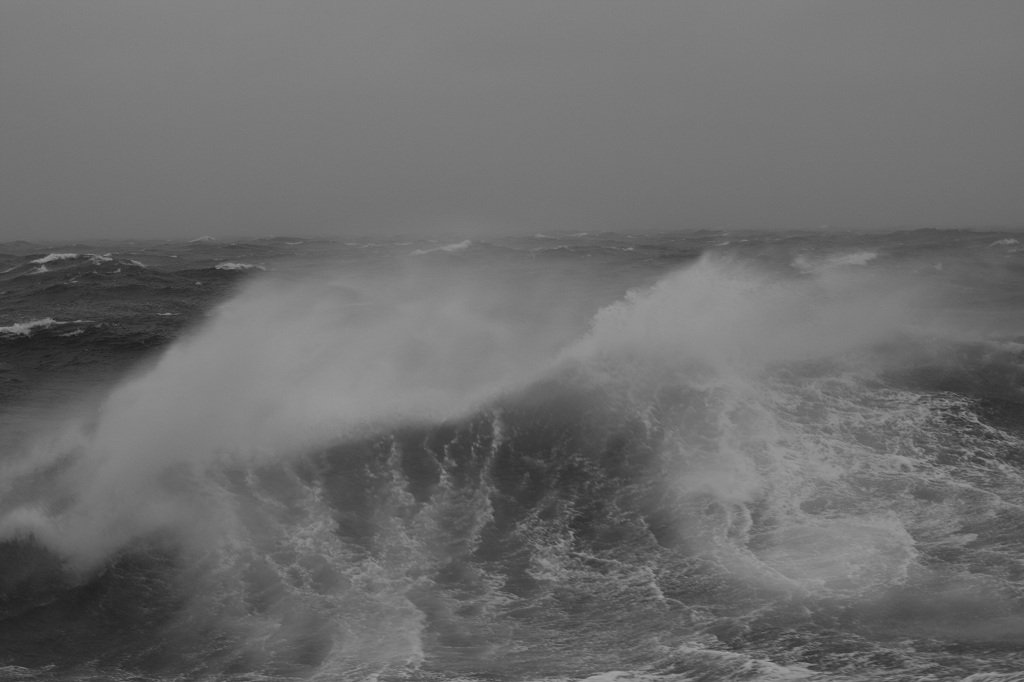 (I got soaked taking this photo as the water was splashing onto the deck with great force)
I got up early, had breakfast and was fully intending to be constructive. I sat down and started reading then woke up an hour later, still sitting but just emerging from a gentle coma. I tried reading again. Then woke up another hour later, still sitting up…
Sadly, the Northwesterly wind has transformed into a Southwesterly, which means we get hit by the swell from the side. Thus, instead of a rhythmic up-and-down swaying motion, the ship perfoms an uncomfortable corkscrew motion. My 'favourite'. Ha, ha! But all that was forgotten for a while when the heavens provided a dramatic and astonishingly beautiful sunset…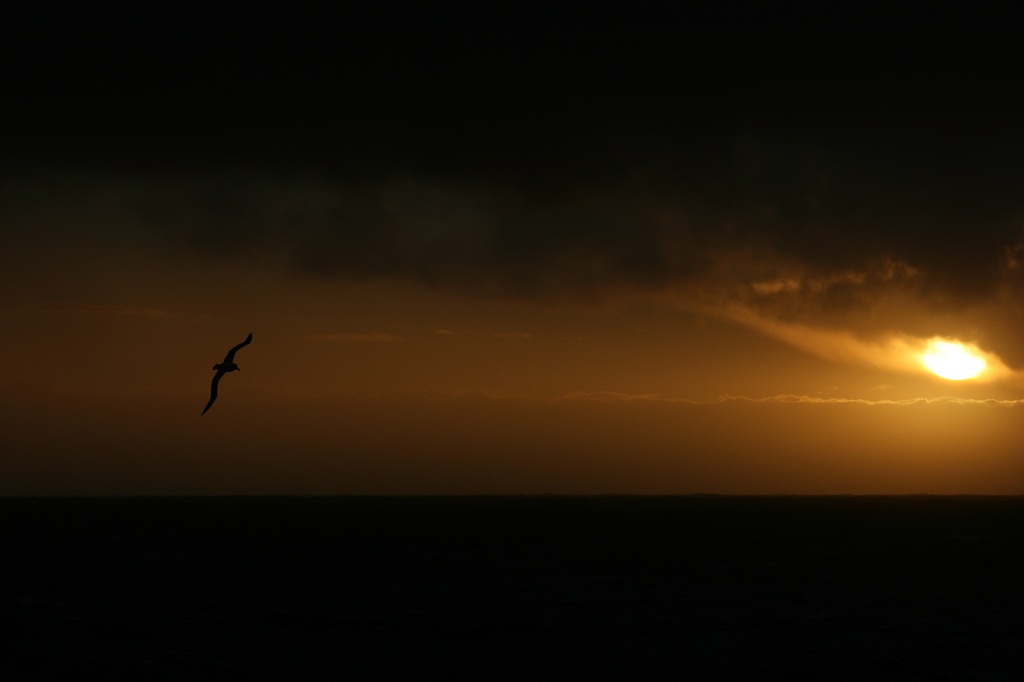 (Charcoal clouds barely allow the sunlight to shine through onto the wild ocean)
The weather is not improving and we already lost time yesterday from having to slow down to about 4 knots. The front that was predicted to have passed over us still has not finished passing by. I am not sure that I still have patience for this. I feel so much closer to home and yet still so far away. It certainly looks like this darn storm is following us around! At midnight tonight, we will set our clocks forward by one hour.
"Time writes no wrinkle on thine azure brow: Such as creation's dawn beheld, thou rollest now." (Lord Byron)