My arrival in Cape Town is a day I will always cherish. I had planned to rush from the ship to the airport to fly back to Johannesburg to my family. Instead, they surprised me and came to get me. That was some kind of wonderful!
From the harbor we drove up the West coast to Yzerfontein, to spend a few days at the beach before flying, together, to Johannesburg and driving home from there.
Spending a few days at the beach was the most perfect ending to this journey. In a beautiful and serene place, our family had time to come together again after the long separation. It also afforded me the chance to withdraw from the ocean slowly and gently and to bid her farewell. Days later, I still felt the ship swaying beneath me, in my dreams.
The first few days on terra firma were imbued with simple but intense pleasures. The kind of pleasures that one experiences when doing something for the first time or with great awareness. It is awesome to experience these seemingly unimportant delights in such a fresh way. These are some that stood out for me:
I can't even describe the delight of hugging my family for the first time, of feeling them safe in my arms again.
Weaving through the traffic and then beetling along the freeway at high speed caused me severe anxiety as for the past three months, nothing had happened at high speed and the environment had been simple, pure and uncluttered. (Flying in the chopper does not count as one does not really have a sense of speed while up in the air.)
On the day of arrival in Cape Town, we had lunch in an eccentric, coastal restaurant. The owner-cum-chef kindly obliged me by serving me ripe, whole tomatoes and a heap of crispy lettuce, cucumber and fresh herbs. Biting into these crispy fruits was sensational!
Walking on barefoot on the beach, warm sand between my toes.
Curling up beside my children in bed and hearing the sound of their breathing, so close to me…
Back home, walking through our front door and seeing all the beautiful 'welcome home' surprises that my family had prepared for me.
Feeling the soft prickle of freshly cut, bright green grass under my feet.
Picking the very first aromatic lime from a little tree I planted two years ago.
Biting into a ruby-red pomegranate from my own tree, smarting at the tart flavor of a fresh granadilla from my vegetable garden.
Hearing the cacophony of frogs, crickets, cicadas and jackals in the bushveld summer's night…
Lying in my bed and listening to the joyful dawn chorus of the bushveld birds…
Waking up to a cup of hot tea in bed, in my favourite bone china mug.
Being able to wake up and walk to the kitchen in the nick.
As a welcome gift to me, Pule, our bush cat, went out and caught a rat. Next to my side of the bed, she neatly decapitated and gutted it and left it where I would be sure to notice it. Indeed, I stepped on it as I got out of bed the next morning.
Showering in a shower that does not move around!
A long laze in a hot bath.
Hearing the children discuss something with their dad and their laughter!
The joys of internet access!
Being able to email whatever I want to, whenever I want to.
Sweating in the heat of day… plunging into a cool, blue pool.
Whistling to my heart's content, without being admonished that I am calling up stormy winds and tempests!
Being told: "Mommy, it felt like you were gone for a long time but now that you are back, it feels like you never went away."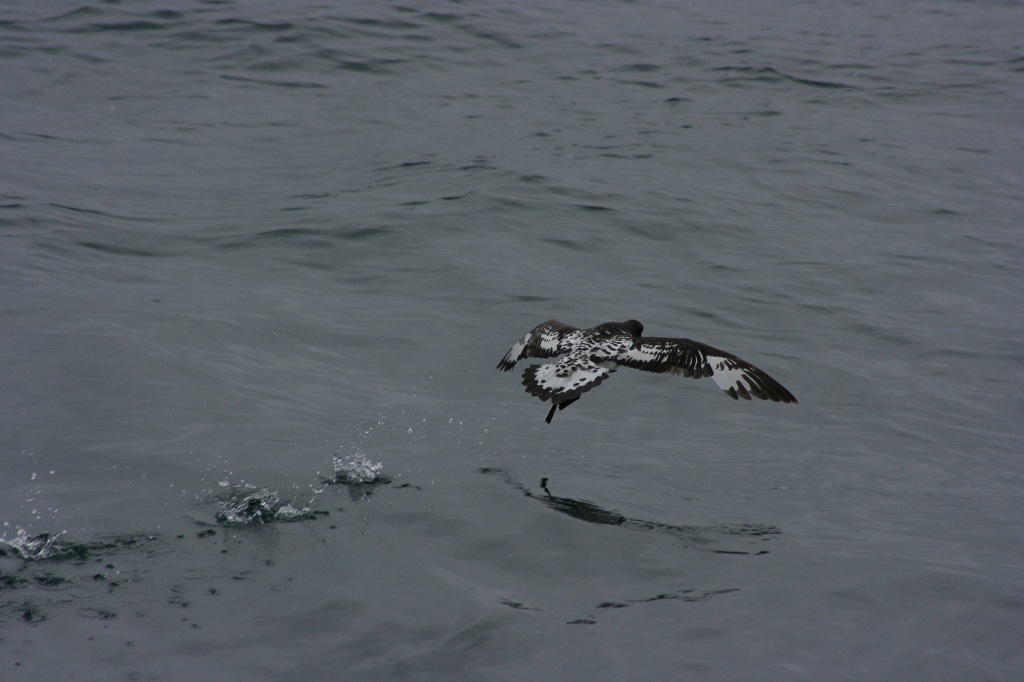 (What do YOU do when you are really happyyyyy?)
Thanks to all
I am now well and truly home and have reclaimed my landlocked life. It was an incredible experience all round, both the sea voyage and being on the Antarctic continent. There is still so much that I need to digest and absorb about the trip and all that I learned and lived through. There is still so much to write about!
To everyone who supported me and my family during my absence, in whatever way, THANK YOU!!! To SANAP and the Department of Environmental Affairs, thank you for this opportunity. To my fellow passengers, thank you for the company and the great experiences we shared. To the Ice Pilot, Captain Dave Hall and the Master, Captain Gavin Syndercombe and the ship's crew, thanks for a safe and enjoyable voyage with great food! Thanks to the sponsors who ,generously contributed in their various ways. To the SANAE 50 team, welcome home! To the SANAE 51 team: here's wishing you an incredible year on the ice!
Most of all, thank you to all my family, especially Paul, Gabriella and Matthew, for helping me to make a life-long dream come true and for welcoming me back into your lives.